The Triathlon and Open Water swim were on the first and second day of the Gay Games. The venue was located 25km East of Paris at Lac de Vaires-sur-Marne where it is being prepared as a race venue for the 2024 Olympics.
With air temperature at 35C and water temperature clearly warmer than in the pool, wetsuit was (just as well) banned for both events. Vegetation growth was thick underwater and the glare from the sun was causing sighting problems.
The triathlon also had a very technical bike course akin to commuting in London - plenty of speed bumps, potholes, gravel and sharp turns. The run course was off road on the dirt path along the lake.
The Open Water race was in the afternoon of Monday, where many have already raced in the pool in the morning. 15 OTS open water swimmers headed to the venue and raced in either the 2.5K or 5K category.
Results
Sprint distance triathlon
Gold - Ben, Emily (overall winner women)
Silver - Damien
Olympic distance triathlon
Silver - Liv (overall 2nd women)
2.5K Open Water
Gold - Michelle, Martin
Silver - Liv, Michael
5K Open Water
Gold - Lucille, Vicki, Laura, Clinton
Bronze - Alex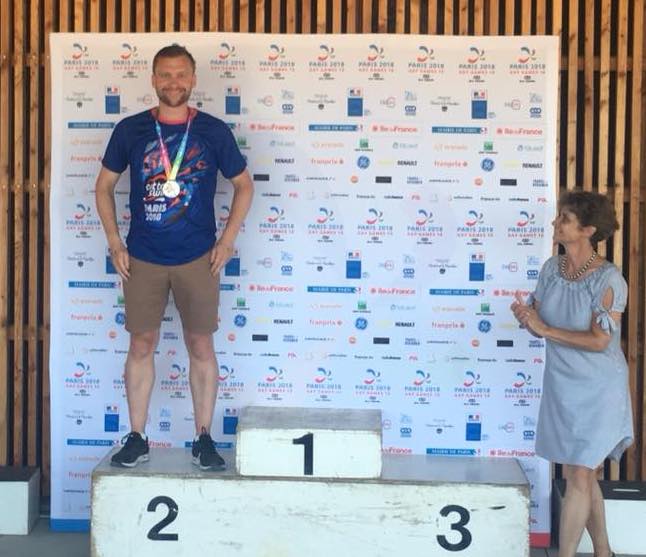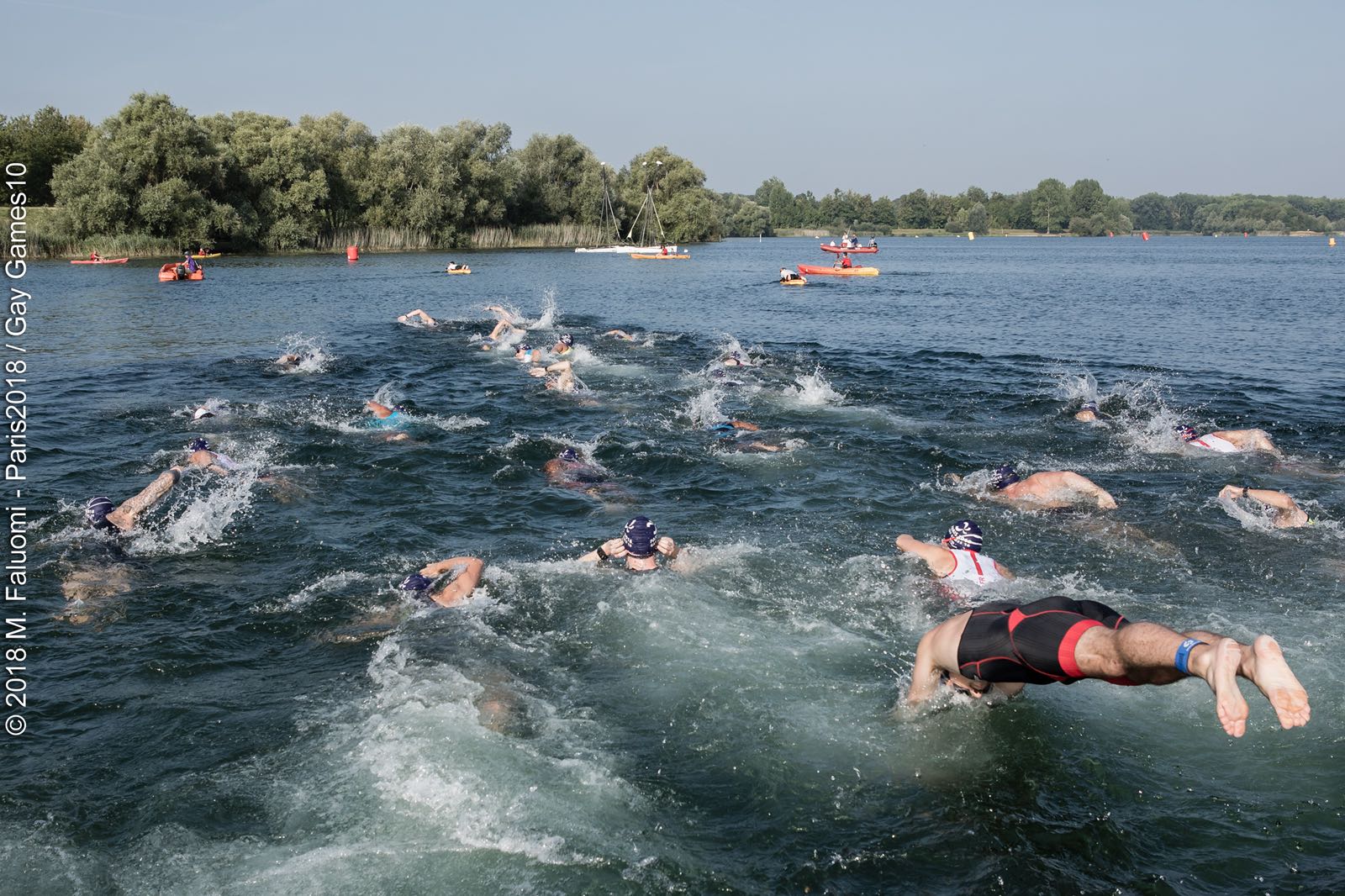 Photos by: Clinton, Ben, Emily, M.Faloumi